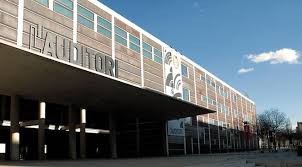 RUBATEC has been awarded the contract for cleaning the Auditori of Barcelona for the next four years. This service includes the ordinary cleaning service and the cleaning related to acts or concerts held at the Auditori. (+info)
This new contract allows RUBATEC  to get introduced in the cultural equipments cleaning sector and to continue increasing the number of cleaning services provided.
The building of about 39,000 square meters has several halls among which stand out Hall 1 Pau Casals for 2,199 spectators , Hall 2 Oriol Martorell with 586 seats , Hall 3 Tete Montoliu of 358 seats and the Hall 4 Alicia de Larrocha of 152 locations.